What is e-learning and how can schools & students benefit from it.
SkoolBeep's e-learning portal is designed on the basis of formalized teaching but delivers better student outcomes digitally. We leverage the power of the latest electronic technologies and the Internet to make all the academic resources required for the students, including digital classrooms available on any device such as PCs, Smartphones, etc.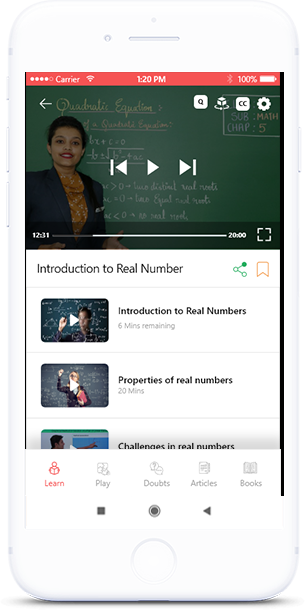 SkoolBeep's Best E-Learning Features

Curriculum Aligned Multimedia Content
Unhindered learning enabled with the help of streaming videos and audio files which are aligned to the curriculum. Different media set up for different learning objectives. Courses are replete with videos, games,quizzes and flashcards for best learning outcomes.

Personalised Analytics
Leverage personalised analytical data to know where their learners are, track their progress and performance, and provide individualized instruction. Guides learners on a personalized path from any starting point to reach a learning goal.

Learning through Games
Get motivated and have fun learning by using original gaming ideas. Points and levels are included to monitor your success at different levels. Reach the finish line with the best scores.

Mock and practice tests and quizzes on different subjects and topics at regular intervals to assess preparation for the final exams. Helps to measure knowledge gaps and monitor progress in a fun and creative way.

Virtual Classroom
Resembling the regular classrooms, SkoolBeep's virtual classroom sessions enable two-way interaction between the teacher, students, and among their peers. Use of Digital whiteboards, Presentations, videos, and Lecture slides facilitate deeper learning.

Build 21st century skills.
To prepare our children for success in school, work and life, we create a framework to build the set of 21st century skills to ensure that students can thrive in a world where change is constant .
Ideal Characteristics
Sign in with a single click; Hassle-free setup; Launch course/class with ease in minimum time; Direct launch to students. Pre-integrated with communication app. Quick to load and synchronize; Secure Access with login and password.

Audio/video streaming with minimal buffering to provide the best learning experience; Digital whiteboards to help students understand tough concepts easily; animations for enhanced learning; clear and distortion-free audio streaming podcasts.

Impactful learning experience by serving content quickly and directly to the learners; Extensive resource library for up-to-date, informative, and interesting content conforming to the syllabus; micro-learning content; offline content support.

Multimedia tests in different formats to assess student performance; quizzes, Matching exercises, Problem-solving questions and case studies; Capture student performance and generate personalised analytical reports on strengths and learning gaps and recommend a suitable learning path.

In- School app messaging and course discussions between teachers, students and their peers; Quick communication; push notifications to directly connect with the learners; student engagement.

Advanced safety protocols to keep user information secure; cutting-edge authentication methods; IP blockers; Anti-spam measures; advanced password authentication steps; Antivirus support; data encryption; mobile security.
SkoolBeep E-learning Courses – Benefits all the way
Online Question Bank and Test Paper Resource:
A vast resource of questions on all courses; Mock tests and Self-rating systems to monitor progress; Gamification concepts and fun-filled quizzes to accelerate learning pace and bridge learning gaps; Offline support for students.
Online Exams
Increased student privacy; Enables students to appear for open-book exams that tests deep knowledge in the subject; there is no time and effort wasted in commuting to and from the exam center; Paperless examinations.
Live Classes
Live classes in e-learning systems allow interaction among students, teachers and peers through simple messaging systems; use of animations whiteboard and slide presentations for rich understanding of subjects; Live audio and video streaming for better learning.
E-books and Videos
High-quality streaming videos enhance the pace and depth of learning; Videos are served without buffering providing continuity of learning; e-books on specific topics can be downloaded by the students for better understanding; saves paper and other resources.
Homework
E-learning portal's Homework app for students to record and do and upload their homework online; provisions for exporting and importing homework from and to other devices made possible; Communication with teachers via simple messaging system.

SkoolBeep E-learning System
The versatile learning portal that allows individual learners and groups to study from the convenience of their homes and cuts down travel thereby saving both time and cost.

Simple-to-use System
The e-learning app is simple to use and can be used by any student. The sign-in is easy and secure with adequate authentication. The portal supports online learning and offline content; Individual learners sign in with unique login-ids and passwords.

Two-way Messaging
Adequate communication between the teacher and the student and among the students is facilitated via a simple and instant two-way messaging system. This helps students to clear doubts with the teacher or have discussions amongst themselves.

Built for Education
The SkoolBeep e-learning student portal is built for education of the students when life forces them to stay indoors like the current pandemic situation. Completely online, the online classes are available in all subjects for all students to use.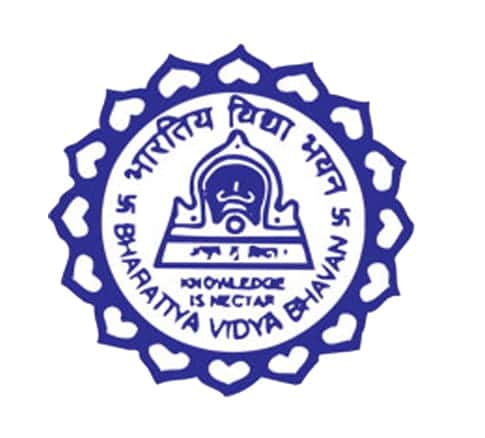 Dr. Subadra Muralidharan
Principal, Bhavan's Vidya Mandir, Palakkad
SkoolBeep is like the pulse of our school. They always rise up to the occasion, one example is starting online classes at pandemic time. Inspite of the uncertainity and hurdles, SkoolBeep is like a beanbag, a resilient yet a rock like support for running virtual school. Their dedication and support is worth mentioning.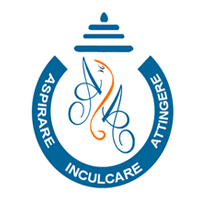 Y Aswath Narayana
Chairman, Advaith International Academy, Hosur
SkoolBeep App is very easy to use, affordable and provides outstanding convenience. It is stable and reliable with very good features. The photo and video uploading helps to share with parents all activities and celebrations. It helps our institution to communicate with parents effectively. The customer support is good and very quick.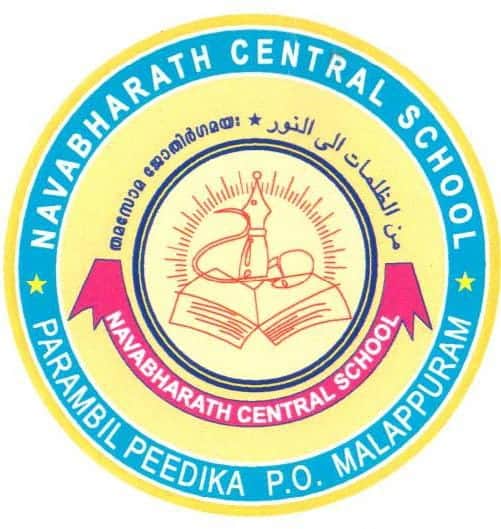 Manoj V M
Principal, Navabharath Central School, Malappuram
SkoolBeep provided us a simple solution to a complex problem. They made our communication with parents easy and effective. It is very easy to use and I appreciate the SkoolBeep team for their relentless support.
Frequently asked questions
The delivery of learning resources through electronic or digital devices such as the computer, laptop or even mobile phones is called e-learning. However, they should be connected to the Internet. Formalized education and traditional classroom teaching can be replicated through e-learning systems.
The e-learning system's technology enables the students to learn the content from anywhere at any time they want. The e-learning is helpful in situations when students are forced to stay away physically from attending classes.
E-learning systems allow more than one student to join the same classroom or course and hence is cost and time effective.
E-learning brings with it many benefits for the users.
Users can learn from the comfort of their homes.

Learners can log in from anywhere. This is beneficial to those who do not have physical access to the learning centers.

The training provided is cost-effective in terms of time and the resources spent.

Many students can log in for e-learning at the same time from different places.

Travel and accommodation costs do not come into play for either learners or the instructors.

Content can be made available both online and offline.

E-learning is both convenient and flexible.
There are many types of e-learning that exist for different requirements. Some of them are:
Lesson-based learning is when a student can opt to learn a specific lesson or course in the e-learning system that they have otherwise missed or not understood properly.

One-on-One learning is typically a virtual teaching session to one specific student by the tutor. The 60-min session is tailored to the student's needs.

Group learning is when an entire class is instructed to log on to the e-learning system at a specific pre-decided time. .

Self-paced learning is asynchronous in nature when children take as much time as required to understand a topic. There are no restrictions of time or a specific schedule. Such systems would support offline content.

Game-based learning involved presenting the learning material using animations and games that the children are interested in. This makes the lessons both easy and fun to learn.
Other types of e-learning include course-based learning, app-based learning, videos-based learning , etc., among others.
Acting as support to regular classes, e-learning systems have proved advantageous. It facilitates integration of other media such as streaming audio and videos into regular teaching and improves subject grasp. It saves both time and money and accommodation and transport costs for both students and teachers.
It is useful in activating self-learning in the students as singles or in groups. Lack of classroom space can well be overcome using e-learning systems. So can situations that warrant staying indoors like in a pandemic. It is very useful in reducing learning barriers for students with handicaps, chronic illnesses or those that reside in foreign lands.
E-learning portals and systems are very popular these days. It is easy for students to log in from the comfort of their own homes. However, the student should have a device like a PC or a laptop or a mobile device to login from. A reliable and reasonably speedy Internet connection is also required to log on to e-learning portals.
E-learning systems are designed such that every student has a personal login id and password. The student can therefore log on to the e-learning system using these person identification details. Some of the systems also have an extra level of authentication to keep the data and identity of the student safe and secure.
In the midst of the vast changes that are taking place in the field of education, the Internet has changed the entire process by which knowledge is delivered and appraised. The youth have fully accepted this mode of learning and teaching and therefore it can be considered to have a bright future ahead.
Continuous improvements in technology and higher Internet speeds opportunities for using multimedia in delivering lessons have increased in leaps and bounds and possibilities seem limitless. Saving money and time is a basic human need and e-learning systems have well accommodated this human requirement.