Best Virtual Classroom Software
No Download Required
Easy to run from any browser without the need to download any software; Lightweight application that enables students to learn while on the move.
Smooth Integration
Software for integrating classroom functionality with the existing website; delivers engaging live online classes anywhere, anytime.
Learn on-the-go
Carry your classroom with you; no restrictions of time and place; learn while on the go while instructors teach in real time.
Schedule and manage the live sessions with ease; Insightful reports enabling easy administration; evaluate content and learner responses through tests and quizzes.
Record Live Sessions
Automatic recording of live sessions for playback later on; no need to install any plugins;facilitates on-demand learning.
Engage your learners
Interactive virtual online classes facilitating engagement with the learners; peer-to-peer discussions; doubt clearing sessions; and instant chat sessions with teachers and other students.
Videoconferencing
High-quality HD videoconferencing tool to host distance learning classes; record feature for future on-demand learning use; break-out rooms for student discussion sessions; Annotation option for instructor/host.
Online Whiteboard
Allows teachers to write, sketch and draw in real time facilitating collaboration with the learners; specialized tools for subjects like math, physics, and languages; screen sharing and presentation modes available.
Instant Messaging Tool
Facilitates communication between participants and instructors; allows real time discussion between students; doubt-clearing sessions enabled through instant chats; allows personalized attention to certain students; customized chat rooms to identify different groups.
Participation Controls
Helps to control what a single participant or a group is able to do in the classroom; Camera and microphone mute on/unmute functions; control participant access to the online whiteboard, online chat and specific files.
Breakout Rooms
Temporary division of the participants into multiple breakout rooms for the purpose of discussion or any assigned group activity; learners can upload their own work, share desktop and even annotate their content.
SkoolBeep Online Classroom
High-definition Video Conferencing
HD Video conferencing

Enhanced audio-video feature; conference screen mode; high definition video streaming; instinctive speaker recognition; virtual collaboration in real time; no-echo audio output; more effective teaching via video conferencing features; versatile and can function on any device.

Live Streaming

No restrictions by physical limits; Virtual streaming provides classroom lecture in real time; High-quality streaming-video and audio; secure live-streaming with access to only specific sets of students; tailored content for different classes/subjects; peer-to-peer streaming.

Server-side Recording

Automated recording at the click of a button; Material recorded on outside server; Immediate online availability on completion of lecture; Provides a chance to go through the lecture once more for better understanding; get hold of missed portions.

Advanced Interactive Whiteboard

Interactive whiteboard allows engagement of students; Drive home the lessons; instructor can annotate and edit from the desktop; can use flipcharts and diagrams to teach; Support of different formats like excel and presentation slides; multi-device availability.

Advanced Collaboration and Moderation

Real-time interaction with participants; audio/video control can be passed on to participants; Live poll option; Raise hand and instant chat to resolve doubts; Screen-sharing in real time; Remote assistance possible in real time.

Live Screen Sharing

Enables highly interactive classrooms with Participants; enables one-to-one doubt clearing; Instruction can make use of innovation slides and excel sheets to share with students; no requirement for any additional software.

Polls and Surveys

Live polls and surveys can be conducted by the instructors to get the pulse of the learners and the feedback on topics that have been taught; designed to improves student engagement; om-the-spot feedback helps to improve instructor quality.

Collaborative Code Editor

Built-in code editor facility; shared IDE (integrated development environment); remotely located students can code online in real time.

Easy Administration

Set up and schedule online classes with ease; Monitor ongoing classes by management; Insightful reports facility; extensive and easy-to-read reports; customizable reports for instructor appraisal; student attendance and performance reports.

Insights and Analytics

In-depth view of student performance; helps instructors to tailor course contents and training methodology; attendance and course completion reports; results-based corrective measures; targeted approach towards specific students; predict future performance of class.

APIs and Plugins

Integrate additional and enhanced functionality to live classrooms; users can access using a single ID and password; participants can access applications without additional registrations; saves time and effort; no confusion; no password fatigue.
Benefits of Virtual Classroom Training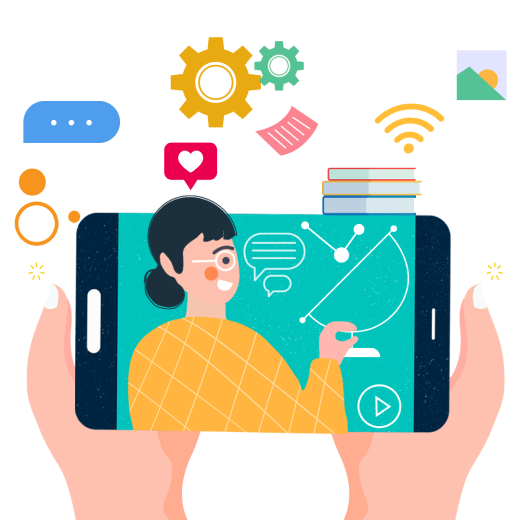 Freedom
Learn from anywhere anytime on any device.

Carry your classroom with you.
Creativity
Design courseware according to student capabilities.

Share screens, charts and presentations.

Sharpened digital skills.
Innovation
Tailor polls and quizzes for immediate feedback.

Expanded world view while studying.

New approach to problems and solutions.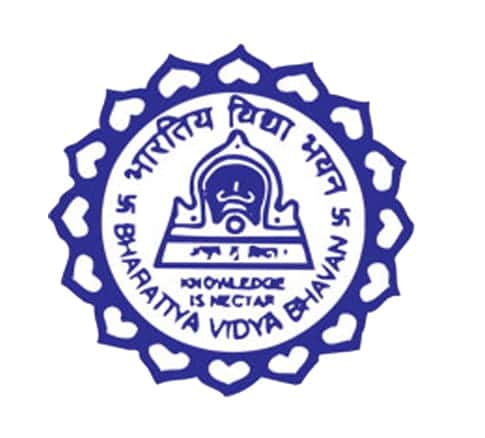 Dr. Subadra Muralidharan
Principal, Bhavan's Vidya Mandir, Palakkad
SkoolBeep is like the pulse of our school. They always rise up to the occasion, one example is starting online classes at pandemic time. Inspite of the uncertainity and hurdles, SkoolBeep is like a beanbag, a resilient yet a rock like support for running virtual school. Their dedication and support is worth mentioning.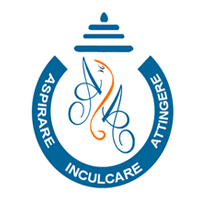 Y Aswath Narayana
Chairman, Advaith International Academy, Hosur
SkoolBeep App is very easy to use, affordable and provides outstanding convenience. It is stable and reliable with very good features. The photo and video uploading helps to share with parents all activities and celebrations. It helps our institution to communicate with parents effectively. The customer support is good and very quick.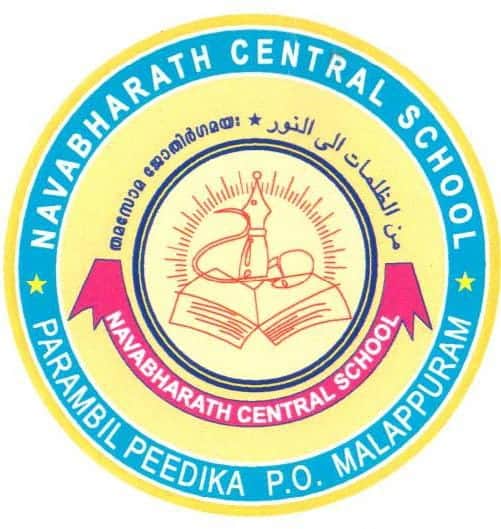 Manoj V M
Principal, Navabharath Central School, Malappuram
SkoolBeep provided us a simple solution to a complex problem. They made our communication with parents easy and effective. It is very easy to use and I appreciate the SkoolBeep team for their relentless support.
Frequently asked questions
The early 18th century saw the first version of virtual classrooms when lessons were dispatched weekly to interested students in the USA. Around the year 1969, ARPANET was commissioned by the US Department of Defense and about 100 teachers and over 10000 students were using it in the 80s. In 1984, the University of Waterloo developed applications by networking IBM PCs and, in the mid-90s, distance learning slowly made its way through online courses. In the beginning of the new millennium, the online education sector started growing in leaps and bounds and is very advanced today.
A virtual classroom is a digital learning space that allows instructors and students to meet in real time. The instructor then doles out lessons that the learners imbibe. The students access the digital space using devices like the computer, laptop, mobiles, etc. A software system on the device connected to the Internet enables the students to access the classroom.
The instructor can handle the lessons in real time or transmit recorded versions. The learners and instructors typically interact through a video conferencing software system.
To create a virtual classroom you need a reliable Internet connection, a computer, tab or mobile smartphone, a virtual classroom software, and a microphone. The software system will capture the content live and broadcast it live or record it for later viewing.
Using a webcam, computer with virtual classroom software and a microphone, it is easy to create a virtual classroom.
To choose the best virtual online classroom, check out if the following options are available:
Presence of efficient video conferencing software.

Should have interactive features.

Timed options for testing and evaluating learners.

Instant chat and communication tools.

Insightful and analytical reports.
The following are the advantages of virtual classrooms:
Students can learn from anywhere according to convenience.

Facilitates remote learning when students have no access to learning centers.

It cuts down on commuting and waste of time.

Students can be assessed online and steps taken for performance improvement.

Improved understanding of difficult concepts owing to visualization.