School Portal : Managing Schools Through Portals
A school portal can be defined as a secure web page created by an academic institution with the purpose of assisting individuals (students) to gain access to various academic details. The school authenticates the identity of the end-user prior to granting access. For accessing the data, each student is provided with a secure login-id and password so that they can log in and view details such as exam schedules, results and attendance.
THE CORE CURRICULUM AND MODERN TECHNOLOGIES
Integrating technology into academics for communication, ease of teaching and dissemination creates an engaging learning environment. With new learning concepts and online resources, modern technology makes it easier for learners to build their interest in their curriculum. Technology can impact the core curriculum by creating a flexible learning approach that provides various options such as anytime-anywhere access, online support, collaboration, parent involvement, assessments and individual care.
Organizational and educational matters
Apart from teaching aids and virtual class materials, school portals offer integrated tools that help in sharing knowledge, facilitating administration and enhancing communication between students, parents, teachers, staff and management. The education portals can assist the institution by automating paper-based processes and facilitating virtual classrooms, admission management, course management, teacher & staff evaluation, online registration, classroom management and student evaluation. 
School portal for student, teacher and parent perspective

A smart school online management system enables communication and collaboration between the school, teachers, parents, non-teaching staff and students. Such portals are designed with aesthetically pleasing user interfaces that offer many easy to use core features and cost-effective solutions. With elements such as a learning management system, news, notices, timetable, medical forms and real-time notifications, the educational portals provide a central point of communication between students, teachers and parents. 
School portals include separate login options for students, parents and teachers. A parent portal is a reliable platform for the parents to access the academic data of their wards. These secure systems offer real-time access to school information & student activities that include enrollment & registration, attendance reports, fee payment, school news, communication and parent-teacher communication. The portal also provides parents with curriculum details, notification centre, academic progress of students and study materials for students. 
The online log-in platform for teachers helps them in synchronizing attendance, scheduling classes & timetable, conducting tests and project management. The portal also facilitates the teachers to scan through the daily schedule, mark their own attendance, manage homework and review student performances. 

Advanced online student portals meant for students provides support and guidance throughout their entire educational process. School portals for students assist them in accessing and managing their admission process, online and offline class sessions, assignments, timetables, attendance and many other options.
Working of School portal in different school grades
School portals are established to modernize educational institutions, operating at different level such as pre-primary, primary and secondary. These are the fundamental levels that every student has to go through while taking part in the educational system of our country. After completing their school education and moving to colleges, we can also find that certain institutions provide the college portal for UG & PG students that operates similar to the working of school portals. 
Pre-school education portals mostly include play-school management software designed for child care. The innovative features of these systems help in reducing the time & effort for administrative tasks and allowing the institutions to get engaged with children. Notable features of these portals include data storing, enrolment process, billing & fees, parent engagement, child's activity tracking, immunization details (such as vaccine schedules), worksheets and reports.
A school portal helps in easy preparation and easy access to the lesson plans. Teachers are able to create a board plan which can be shared with the students of their classes. Such a well prepared digital plan enables them to add text messages, audio recording, images and short videos that help in defining the board plans. The portal assists the teachers in keeping their lesson plans clear and concise by utilizing resources such as PDFs, google docs, online calendar, whiteboard presentations, collaboration with other teachers and external links. They are also able to access these plans from anywhere at any time. 
The attendance tracking function helps in the record, track and report of student, teacher and staff attendance. The system focus on digitizing the attendance data and automating various attendance tasks. Utilizing such a digitalized form of the attendance tracking system is a great option that helps in saving the time taken for manually recording the attendance. Some attendance tracking systems incorporate a more advanced form of the attendance management system that integrates hardware such as biometric scanners which help in automatic sign-in and marking of attendance.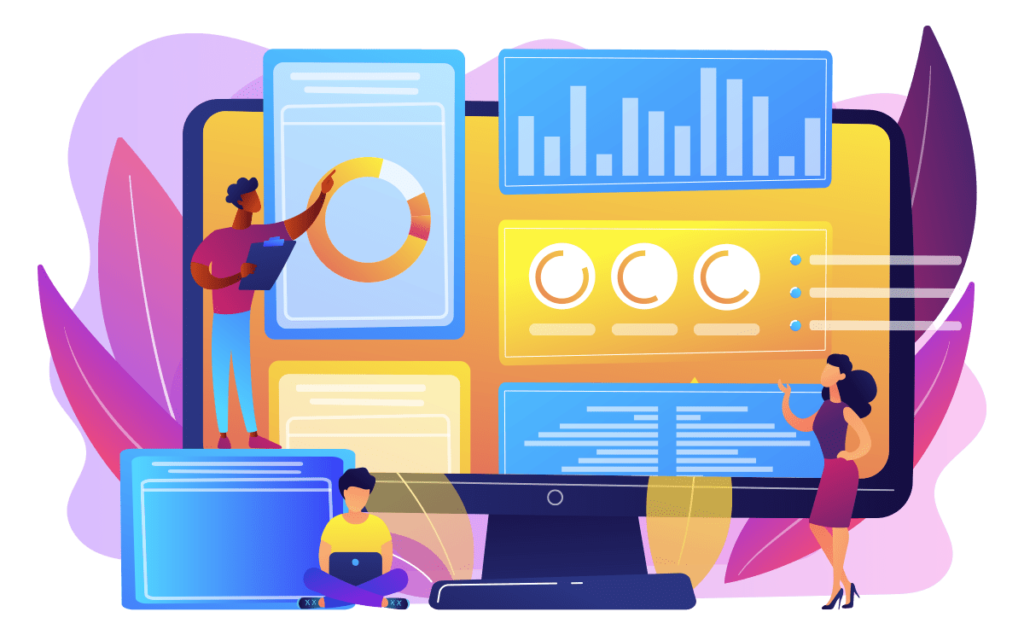 Tools such as exam & result portal, student information dashboards, student evaluation portals etc. help in determining the student performance. Live dashboards present in the school portals are a great way for the quick analysis of data. A wide array of reports available in various modules can be easily downloaded or exported.  Apart from tracking student's grades & examination, the school portals also provide various options for performance evaluation and reporting, that includes batch performance reports, student attendance register, performance charts, online progress charts etc.
Class Calendar and reminders
Schedules and calendars are important aspects of all school management software. Class calendars provide the users with an electronic version of the normal calendar as well as additional featured including reminders, address book, exam timetable and similar options. The module helps in tracking multiple schedules and managing all events. With such a module, teachers can easily assign projects and keep track of them. 
A digital portfolio or online portfolio is a computer-based collection that shows the students' academic performances. School portals offer to create, maintain, share, and archive digital portfolios for making student learning much easier and creating a sense of personal ownership over one's accomplishments. Tutors can use these portfolios to teach students how to make improvements in their learning process. These electronic documents also make classroom learning more accessible to parents and administrators. 
The messaging services of school portals are capable to connect different users such as students, parents and staff. This feature enables swift communication between different departments, managing the student needs and coordinating the tasks of an institution. Users are able to pass various information such as curriculum details, holiday notifications, leave information, exam schedule notifications, fee payment reminders etc. using the messaging service. 
Paperless billing(For parents)
Online school management portals automate the workflow of the entire institution, resulting in a paperless management system. The system helps parents in paying their invoices online. The online dashboard of parent portals provides them with various options such as student information, notification centre, academic calendar, fee payment etc. Among those sections, the fee payment section serves as the major module that helps in creating a paperless system. By using such an online fee payment portal they can conveniently pay all forms of the student fees such as tuition fees, bus fares, examination fees etc. without visiting the school.
The feed of school activities and events throughout the day
School portals serve as an effective method for record-keeping and communicating about the daily activities of an educational institute. They provide truly beneficial information for students, parents, staff, teachers, management as well as alumni. For the parents, an the educational portal is key in offering all the information regarding the institution. Most of the portals are online 24/7, so the parents can access them at their own convenience.
The business model of schools management apps
The business models of ed-tech applications present us with options such as increased access for a number of users, low cost, personalized & user friendly content, measurable outcomes and adaptive delivery to user context that includes screen size, browser, location etc. Most of the ERP solutions involves handling the app from a top-level admin (management) to the bottom level users ( teachers, students and parents). The software also allows customization according to the diverse needs of individuals.
(Visited 3598 times, 1 visits today)