Best Exam Paper App – Support Android & iOS
Parent app for training for your Child
An exam paper application is a mobile or pc software that helps in attending, conducting & evaluating examinations. The best apps for exam management work on multiple platforms such as android, iOS and PCs and offer the users various options for exam management which includes sample questions, online question papers, mock tests, live scores, exam time management and examination results. 
Excellent Reasons Behind The Popularity of Exam App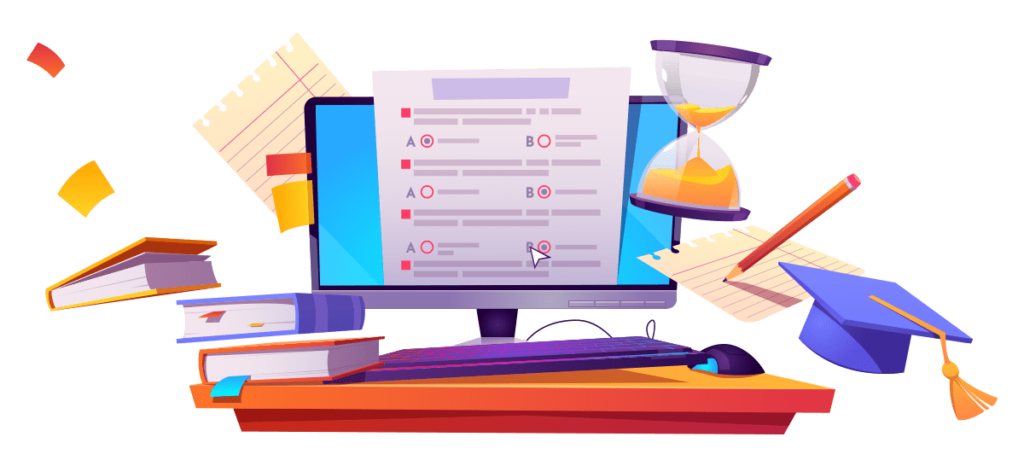 Online examination applications are gaining popularity in our country. An exam app or a question paper app helps replace the burden of conducting examinations in the conventional pen and paper method. Traditional methods of conducting exams create various difficulties for students, teachers, invigilators and institutions in the form of challenges such as question paper leakage, malpractices during an exam, maintaining exam-related records and faulty evaluation. So, in order to handle such problems and reduce the burden of examinations and their management, the most ideal approach for institutions is to adopt examination applications. Apart from such issues, the rapid adoption of online examinations in India also made it essential for educational firms to adopt digital assessment tools and paper apps for android & other platforms, that facilitates an easier assessment and evaluation process. 
Another reason for the popularity of exam apps is the development of exam test paper modules or separate exam paper applications that help to store, manage and access question papers and get prepared for exams. Such applications provide the users with amazing features such as generating MCQ & descriptive questions, storing all forms of questions and answers in the app, providing categories & subcategories to test, sharing scores on various platforms and storing results in the app database. 
Examination application providers also offer the user an option to create custom question paper modules. With such an advantage, the users can create their own test paper apps. If you just google 'previous question paper app download' you will be able to find similar apps for previous question papers that come with several test questions and answers.
Connect With Your Child's Teacher
By using the parent-teacher communication app, parents and teachers can stay connected and share student's home situations and his/her performance in school. The apps provide options for connecting on a private level, as well as conducting group meetings or posting things together in online discussion platforms where teachers and parents can post discussion threads or share audios, videos, images etc.
Top 10 Apps For Conducting Online Exams With Customization Application
1.eTutor
eTutor is a digital platform that helps educational institutions in creating online tests and fulfilling all your exam needs. The application is accessible 24/7 and works on all smart devices.
Features: automated mock tests & exams, customized logins, inbuilt question banks created by subject matter experts, various question patterns including MCQ.
2.ProProfs Quiz Maker
This online quiz maker software is an easy to use exam paper app that fully customizes the quizzes in the way we want. The application allows choosing templates from scratch and creating questions by adding images and videos.
Features: automated grading, instant notifications, customizable completion certifications, delightful reports.
3.Skoolbeep
Skoolbeep offers easy and reliable school management software to manage parent communication and to conduct online classes & examinations. The application offers customized user roles for various users.
Features: virtual classrooms, mock tests, quizzes, offline content support, audio & video streaming, personalized analytics, in-app messages, secure log-ins, multimedia test, single sign-in.
4.SpeedExam
SpeedExam is an online examination application that helps in conducting tests, students assessments and generating certificates. The application offers live coverage of examinations with details such as candidate info, device IP address, number of test attempts etc.
Features: test maker, certification maker, printable reports, data security, SMS integration, detailed analysis.
5.Synap
Synap supports education by providing exam preparation, live exams and courses. The software offers progress reports that show candidate responses, scores, completion rates, question performance and category breakdown.
Features: customized exams, unlimited questions, screen recording, exam scheduling, file embedding.
6.QualCampus
QualCampus is a unified platform that offers various education ERP solutions. With this application, the teachers are able to upload the questions with their corresponding answers and the students can attend the exams and check their performance in real-time.
Features: online MCQ, on-screen marking, proctoring, student assessment, schedule quizzes, reports, results.
7.ConductExam
An all in one platform where you can conduct an exam, allocate tests, share and analyze online exams. The web-based application provides options for creating different types of tests for educational and various other organizations.
Features: offline exam, computer-based test, centre-based exam, online assessment, proctoring, study materials, data import & export, live chat.
8.ThinkExam
ThinkExam is an exam paper application that helps in creating exams and generating results. The application comes with a highly interactive and easy to use interface.
Features: advanced reporting, online support from the technical team, create & assign quizzes from anywhere, question banks, test-taker panel, candidate management.
9.Pesofts
A highly secure online exam application that helps to conduct a variety of tests. Pesofts supports corporates, colleges and coaching institutions by providing a platform to build online and offline tests.
Features: assessment, automated proctoring, certification, question library, reporting, test scheduling, survey and feedbacks.
SoftFixer
SoftFixer's online exam management software is known by the name 'scoreexam'. The application makes it easy for a user to design test, upload questions and generate results.
Features: student management, import questions in multiple formats, live exam, exam scheduling, notification.
How do you make a test paper on mobile?
Various question paper making apps and websites, available today, allows you to create, edit and share test papers on mobile devices. Such programs teach the users how to use a paper app and allow them to enter questions, post the questions to various students, add answers, add grade categories and add attachments. The easiest way is to use google classrooms that help in the quick creation and editing of questions and answers.
Security and malpractice protection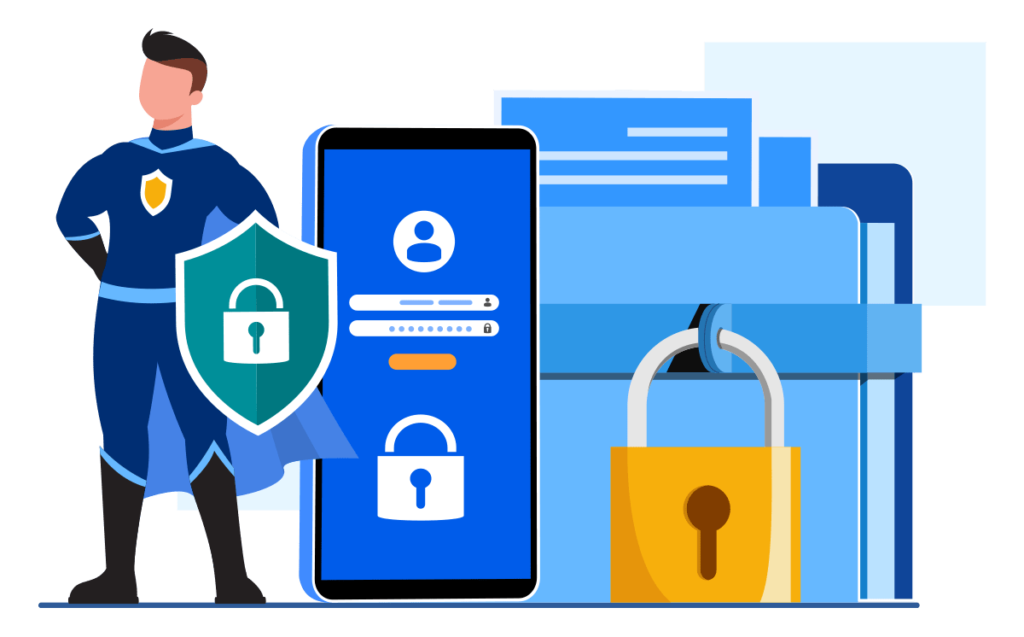 Students getting themselves engaged in malpractices during an examination is a serious issue of concern that needs to be prevented at all cost. The major reasons for such cheating practices occur due to the negligence of human invigilators and students coming with creative and tricky ideas to cheat in an exam. 
Conducting online examinations and utilizing exam paper applications increases security and prevents all types of malpractices tried by the candidates. Online examinations provide secure & authorized login options for students where students can log in using their credential and attend the exams within the scheduled time. 
The applications designed for conducting such exams prevent cheating by sending error notifications when a new tab or window is opened, denying permissions to use keyboard shortcuts, prevention of screen sharing to unauthorized users, capturing video of the student using the live camera built on their device, keeping track of every activity of student (remote proctoring) and data encryption during transit.
(Visited 14702 times, 23 visits today)