Modern methods and resources to conduct effective offline classroom lectures
Technology has taken a bigger role in enhancing the education system in India. With the advent of advanced tech tools, gadgets and education apps, the traditional approach of course delivery has shifted to a modern, non-conventional form of education.
Even in physical classrooms, the latest tech innovations have contributed to improving the teaching and learning process. Whether it's online/hybrid/offline learning, educational institutions are working to deliver the best possible education to their students by utilising modern-day technology.  
Modern resources that enhance education do not necessarily have to be linked with online education. Some of them have their key roles to play in classroom teaching as well.
Here are some of the most effective modern educational tools and methods that help to deliver effective classroom lectures: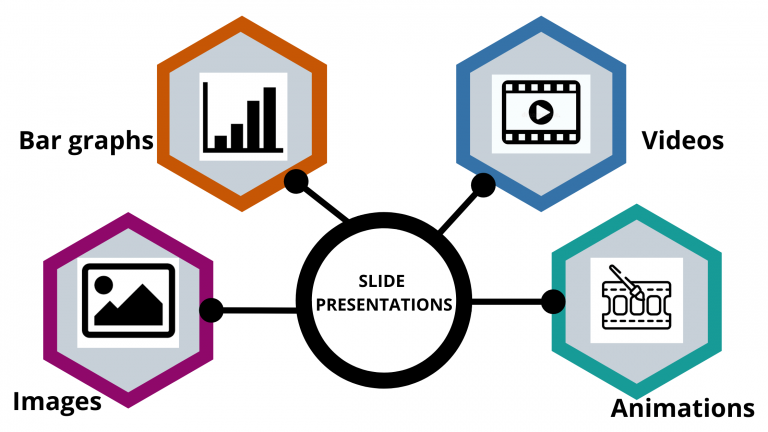 Presentations are always an important part of both online and offline teaching. Although presentations were utilised in the form of Powerpoint presentations and PDfs, modern resources like Prezi, Slideshare and Google slides have made the work easy for the instructor. Slide presentations help you incorporate visuals in the form of images, bar graphs, videos, animations, etc. That makes comprehending complex information easier and creates an engaging learning environment. They can also be easily shared with the students who need a revision in the future.
Pre-recorded videos and audios of the course lessons make it easy for the teacher to deliver the courses and the students to learn their curriculum. Similar to slide presentations, they also offer the flexibility of learning & revisions. A tutor can easily present the pre-recorded lessons to the whole class by utilising an LCD projector or screencasting option. When compared to live online classes, pre-recorded videos also offer the advantage of not having delivery issues and technical problems such as a lag or dropout. Organisations like 'Khan Academy' and 'epathshala' offer short class sessions in the form of videos and various practise materials that educators can utilise to supplement their teaching.
Digital whiteboards are perfect tools for doodling and digital storytelling. They offer an infinite canvas area for the instructor to create course materials, including texts, diagrams, charts, and more. A teacher can virtually emulate an in-person classroom teaching experience with these tools. The application also allows various import options and real-time collaboration with the students. This makes it an effective tool for carrying out assignments, conducting quizzes, reviewing homework and performing other interactive activities.
3D printing is an innovative tool that brings a touch of reality. In the field of education, this technology facilitates improved learning, creativity skill development, problem-solving skills and increased student-teacher engagement. 3D printers help create mini models that can aid in testing out design principles. Creating a mini prototype enhances the practical, hands-on knowledge required for understanding scientific concepts. Educators can include 3D printing at all levels, from primary to higher secondary school.
Clickers are 'audience response systems that utilise interactive technology to record the responses of students. The system helps in conducting assessments like quizzes for large groups as it allows them to answer questions with a remote control like clicker devices. With this device, instructors can easily present multiple-choice questions and the students can click the answers using those remote transmitters.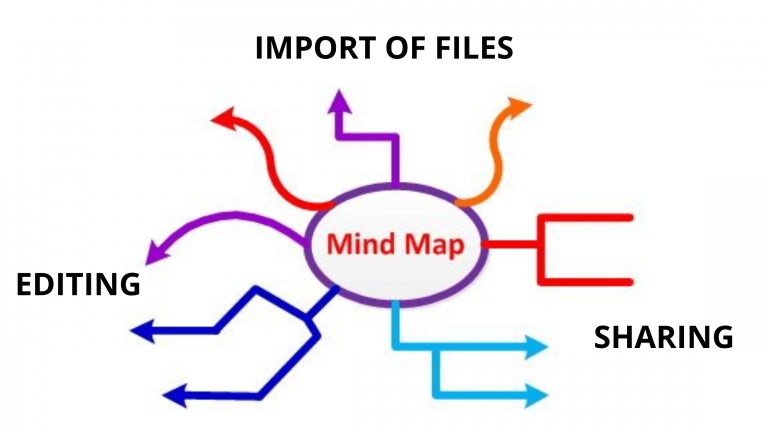 Mind mapping is a strategy in which a diagram with branches (mindmap) is used to visually outline information. The most common type is where a central word branches out into related subjects. With mind mapping tools, teachers can easily create reproducible mindmaps. These tools also support editing, sharing and import of files. Some mind-mapping software offers paid versions with a lot of features, while others are free to use, either online or by downloading.
Google Classroom is a free, education-based web service that can be used for online, offline and hybrid learning. The primary aim of this software is to streamline the process of file sharing, which results in improved collaboration. This classroom-based application integrates Google Drive, Google Docs, Google Calendar and other Google products for easy communication and collaboration. With Google classroom, teachers can create and share assignments in a paperless way. They can also post-study materials for the students to review when they reach home, whereas the students can put forward queries on the curriculum and receive answers from teachers and their classmates.
Seesaw is another classroom-based application designed for student engagement. This platform inspires students to use creative tools to showcase their knowledge. Students can utilise images, videos, text tools, audio recordings and drawing tools for their learning process. The projects saved by students can be stored securely in the cloud. Teachers can use Seesaw as a place to review the student's works and encourage individual efforts of students and peer learning.
Game-based learning is an innovative approach that can improve engagement and retain attention. Delivering course material in the form of simulations and computer games help the students to test different levels, climb each level through trials & errors, and improve the learning process. Many game-based applications even offer multiplayer educational games, catering to students of multiple schools to take part at the same time. These approaches help to reduce anxiety and bring fun to the learning process. Platforms like 'Kahoot' and 'Gimkit' bring various game-based activities that can increase student involvement, especially when teaching complex concepts. It also paves the way for weaker students to develop their competencies.
The future ahead of us will be having a sophisticated education system that won't be restricted within the four walls of a classroom. Despite the variations in resources and abilities of various schools, the technology tools are made accessible for any kind of institution with a motive to enhance engagement and easy learning for all students. Practicing education in a non-conventional manner with the latest tools and technologies will impart a delightful learning experience for the students, paving a way for their bright future.
(Visited 1025 times, 1 visits today)